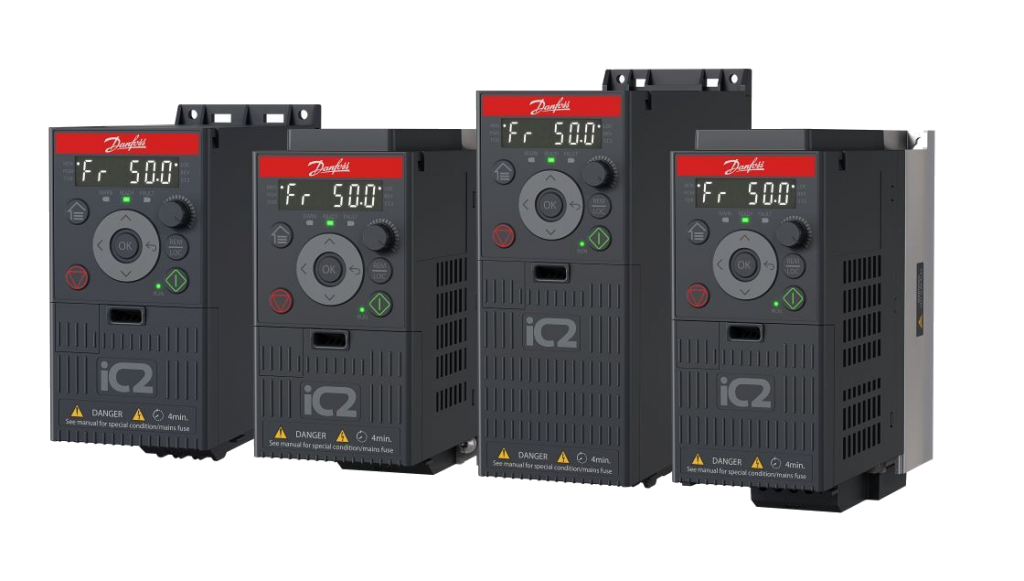 The new Danfoss iC2 Micro drive:
This iC2 Micro Danfoss is a quality general purpose drive and is perfect for a wide range of applications. iC2 Micro performs with excellent reliability, even in complex applications. In this powerful compact package, you will get user- friendliness, condensed functionality and easy commissioning.
Next Generation:
More compact, intelligent and more powerful than its predecessor (FC51 Micro drive). the iC2 Micro is reliable, durable and easy to use and install.
High Performance:
The iC2 Micro will give you excellent motor control and mechanical brake performance. Features of this iC2 Micro include torque open loop, locked rotor detection, permanent magnet motor control. together with a built in control panel (LCP). Compatible with MCT10 software.
Integrated Design:
the iC2 Micro has an integrated control panel, potentiometer, RFI filter, brake chopper and intelligent cooling to reduce to need for external cooling.
Features:
Spring type I/O terminals – Save installation time, avoids errors.
Integrated control panel – Easy Programming.
RJ45 Port – Easy Connection.
Application setup wizards – Easy Commissioning.
Potentiometer for setting setpoints locally – no external wiring.
Coated Printed circuit boards – improved reliability.
Side by side mounting.
Integrated brake chopper and PID controller.
Operating temperature – up to 50 degrees without derating.
2 options – with or without EMC filter.
Removable fan – Easy Maintenance.
Fan on and off control.
Specifications:
Supply Voltage – 200-240 or 380-480V Three Phase
Supply Voltage – 230V Single Phase
Supply Frequency – 50/60Hz
Power factor 0.98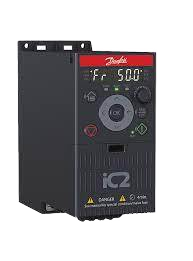 Documentation:
The iC2 Micro will succeed the excellent FC51 Micro drive. https://www.bennettelectrical.com/danfoss-micro-drive-fc51/
Danfoss product page offer different drives for different applications. https://www.danfoss.com/en-gb/products/dds/low-voltage-drives/#tab-vlt-drives